As I was laying on the beach last Saturday listening to music, the Sugarland song "Something More" came on and literally gave me goosebumps. I feel flashbacks to LiveJournal or my TOD (hah!) coming on, but I wanted to post these lyrics since they resonate so much with my life right now.
So now boss man, here's my two weeks

I'll make it short and sweet, so listen up

I could work my life away, but why?

I got things to do before I die

There's gotta be something more

Gotta be more than this

I need a little less hard time

I need a little more bliss

I'm gonna take my chances

Taking a chance I might

Find what I'm looking for

There's gotta be something more.

Some believe in destiny, and some believe in fate

I believe that happiness is something we create. 

You best believe that I'm not gonna wait

'Cause there's gotta be something more
One afternoon when I was in Montanita, Katarina, Erwin and I went for an afternoon mojito at a restaurant right on the beach. We talked about how lucky we were (are!) to be traveling the world, taking chunks of time off from the real world to actually live our dreams. We started talking about why so many people talk about wanting to travel but never actually make that dream come true — whether it's monetary reasons, ignorance or simple fear of leaving behind the comforts of home, pausing their real lives, and taking a risk.
In my eyes, all those reasons combine to make one gigantic excuse, and I could not be happier that I kicked all of those excuses in the ass to make this trip happen. Sure, I hate having seven tops to wear for the next three months, and I miss the luxury of a stocked refrigerator and my shower with its perfect water pressure and actual hot water. And yes, of course, it's a bit painful to see my money drain, slowly but surely, from my checking account. But what better way to appreciate the comforts of home in the US, and a stable income? Not only am I learning about South American culture, I'm learning about the lives, homes and cultures of the other travelers I'm meeting on my journey. I'm building a network of friendships that circumnavigates the globe, and a myriad of excuses to visit countries I've been dreaming of getting to.
Today we took a trip out to Monticristi (20 minutes from Manta), a town known for its mass production of Panama hats. Nothing too exciting to report, aside from dozens of stores selling millions of tchotchkes (or as Kathleen says, dust collectors) and more woven hats, baskets and hammocks than I've ever seen.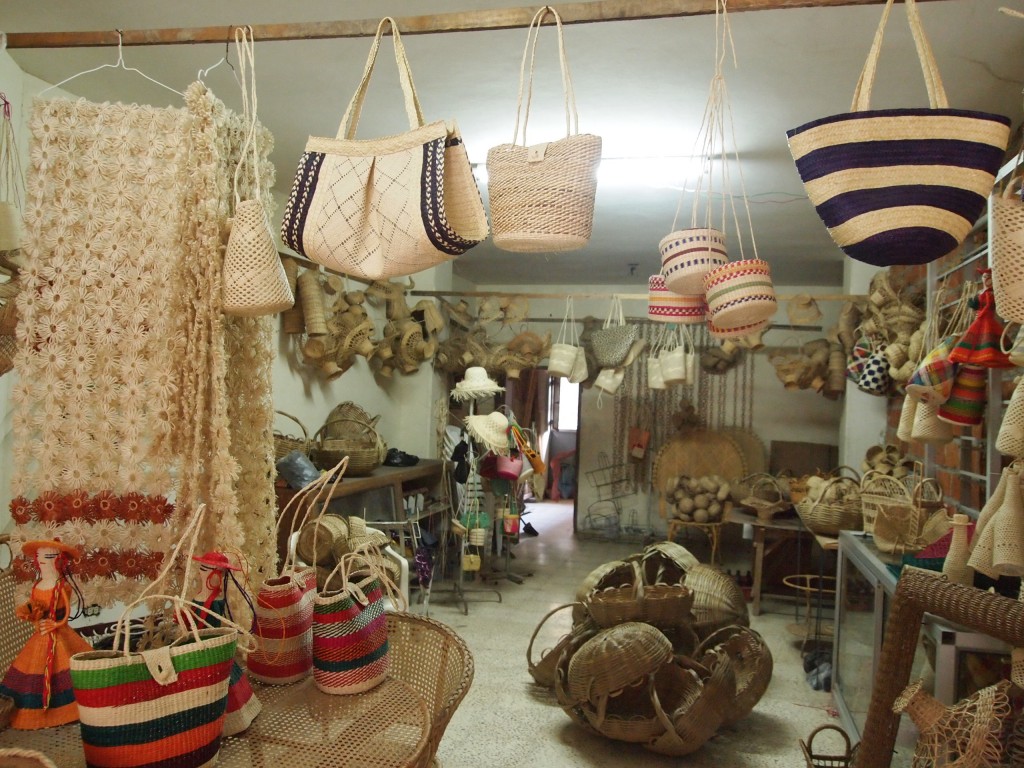 I will admit that if I wasn't on this organized program I would definitely be scooting out of Manta early — it is far from an exciting town. It has also been nublado and frijo (cloudy and cold), not exactly beach weather. That being said, Kathleen and I found Cafe Verde, a nice coffee shop with delicious lattes and free wifi, where we've been spending each afternoon practicing our spanish and writing emails. Tomorrow is our cooking lesson, Friday is a national holiday and we're taking a trip to go paragliding, and Saturday we have an all day trip to Puerto Lopez and the Isla de Plata, so thankfully I'll be kept busy for the next 3 days.
And now, what you all really want: the rest of my pictures from Moñtanita!