I didn't like, let alone love, Quito. It reminded me of a South American version of Los Angeles — gigantic, ugly, and smoggy, filled with fast food and inefficient public transportation. The city is also incredibly unsafe, and the school I was studying at was completely unorganized, so although I really loved my host family, I was ready to move on.
Cuenca, on the other hand, is gorgeous, and I've completely fallen in love with this city. After less than 48 hours here, I understand why so many gringas decide to settle down in the city, and why the locals never leave. Surrounded by beautiful mountains, Cuenca is full of gorgeous churches, plazas filled with indigenous senoras selling flowers and fresh fruit, and incredibly old buildings that are falling apart in that beautiful, third world type of way, if that makes any sense at all. At first glance, not everything looks so charming, but there really is beauty everywhere here — in the balcony railings, the wild flowers growing in the cracks of the sidewalk, and the colorful graffiti.
The weather in Cuenca is relatively predictable this time of year: it's perfectly sunny every morning, and without fail it rains every afternoon. If you're lucky, like we were today, the sky clears up by 3 or 4 PM and the day ends with a gorgeous, cloud scattered sky to gawk at.
I had an amazing moment on my walk home today
. I was walking down
Avenida Loja 
and was incredibly distracted, staring at a beautiful church facade contrasted with a picture perfect sky on my right hand side. I crossed the street to pull out my camera and snap a picture, standing in the same place for a few moments trying to line up the right shot. When I turned around to re-cross the street, there was a picture perfect rainbow streaked across the clouds.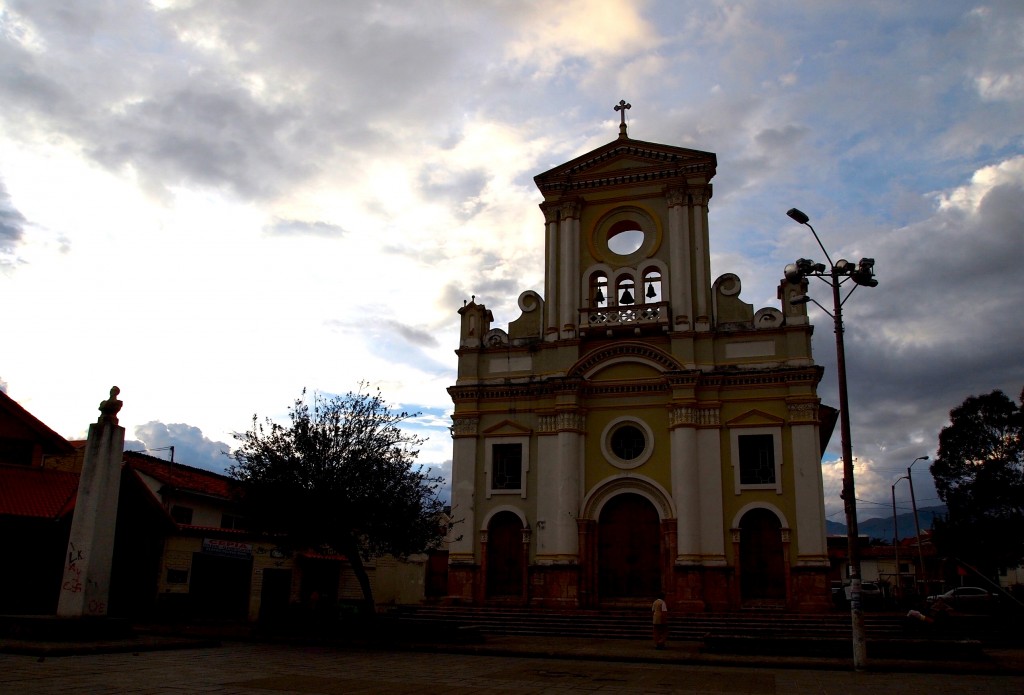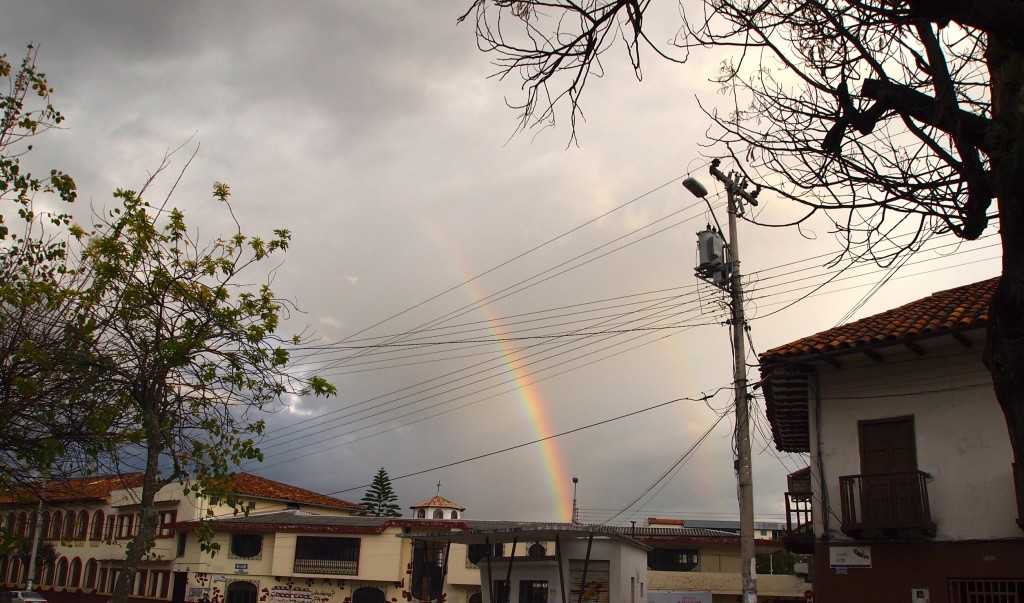 Had I not crossed the street, I'm not sure I would have seen it. A beautiful reminder to keep my eyes open to everything around me.
Here are a smattering of my favorite pictures from the last two days: Mercado 9 de Agusto with it's fresh Ecuadorian cuisine and amazing selection of fresh fruit, Ecuadorian "shaman" senoras blessing small children, the Mirador de Turi outlook, and a random smattering of beautiful old buildings from our city tour yesterday.